You choose a product –

and get all the expertise

of TER Chemicals
TER Nordics assortment consists of a wide range of chemical raw materials, speciality chemicals and food additives. We have been convincing our customers for years with guaranteed quality, stable prices, transport-friendly packaging and punctual delivery. Do you need advice on the selection of chemicals and components or on product formulation? We are there for you. You can find our solutions for the respective product area by clicking on the corresponding symbol.
We provide a comprehensive range of innovative solutions in the field of water treatment. Our portfolio is based on the criteria of ecological sustainability, the avoidance of hazardous substances to a large extent as well as renewable raw materials. We consistently emphasize the highest product quality and effectiveness without compromising on safety. In order to meet the individual needs of our customers, we combine proven application techniques with innovative and efficient products. A personal consultation and tailor-made concepts complete our service.
Contact Person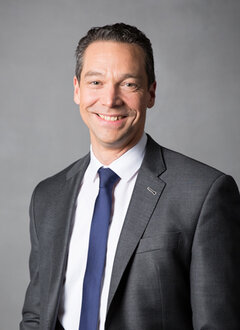 DirkSchlatermund
Head of Business Unit
Disinfection and Cleaning
Phosphonates
Filter Aid
Biotechnological Products
Disinfection
Antiscalants
F.A.Q.
Water is the fuel of life and has immense importance in all areas - not only in our everyday lives, but also in industry. Whether for the generation of electricity, for the production of paper or for the construction of a vehicle - without water as a raw material, many industries cannot move forward.

The chemical industry, for example, needs water that has an ideal composition and degree of purity. More than 80 percent of the groundwater extracted in Germany is used for industrial purposes, which is why water treatment plays an outstanding role.
Specialty chemicals can be used to treat water in such a way that the water quality always remains at the highest level and meets all hygienic requirements. For example, limescale, rust and deposits can endanger the functioning of industrial machinery, while microorganisms and the formation of slime can even be hazardous to health.

In contrast to physical water treatment, chemical water treatment does not remove substances, but adds them to the water. Such specialty chemicals for water include:

Protective agents against corrosion: our environmentally friendly chemicals against corrosion protect all materials installed in your machines.

Stabilizers against lime: In case of salt deposits or evaporation of the water, you can increase the solubility limit of the salts with our chemical stabilizers and thus prevent salt deposits.

Biocides against microbes: Whether algae, legionella or bacteria - microorganisms in the water can form slime and cause unpleasant odors, which are effectively eliminated by the active ingredient of biocide products.

Bio-dispersants against biofilm: Stubborn dirt, such as slime formation, can be best combated with bio-dispersants, because new microorganisms can quickly form there again.

In our range you will find a variety of products for water treatment - namely filter aids, phosphonates, additives, disinfectants, chemicals for drinking water treatment, biotechnological products and antiscalants.

But the best thing is to browse through our products yourself and let yourself be inspired by our extensive range.

At TER Chemicals, we place special emphasis on sustainability in all our specialty chemicals for water and avoid the use of hazardous substances. In this way, we ensure safety and the highest quality at all levels.
The use of biocides in chemical water treatment is essential to combat microorganisms. These can multiply perfectly in open cooling circuits, causing severe damage to systems or clogging pipes.

Fungi, algae and Legionella are the most aggressive, with fungi destroying wooden materials and algae and bacteria causing corrosion of metallic materials. Legionella can even enter the respiratory tract of humans and cause damage to their health.

However, TER Chemicals' biocides help protect both your facilities and systems, as well as your employees. All of our active ingredients are, of course, approved under the Biocides Regulation and have been tested for efficacy.

Other germs in water can also endanger the quality of drinking water. However, special chemicals for clean water are the best way to combat germs and bacteria in order to provide hygienically safe drinking water.

Popular disinfectants for water are the following:

Chlorine dioxide for chemical disinfection (ClaroDES)

chlorine oxide in capsule form (KyroCAPS)

liquid chlorine dioxide (KyroSAN)

Clean systems are the ultimate requirement for clean water. So you are responsible for eliminating food sources for microorganisms and ensuring outstanding water quality for your customers.
Whether in mining, steel production or the electrical industry - in almost every industrial sector, specialty chemicals are needed for water treatment.

However, it is not only about water for production, energy, cooling or filtration. Industrial disinfection is also becoming increasingly relevant - especially in today's world. It is above all the food industry that has recognized the active ingredients of specialty chemicals for water.

Thus, we supply our disinfectants and biocide products more and more often to meat production companies, brewery plants or manufacturers of other food products. But in the end, there are hardly any companies that cannot benefit from the active ingredients of biocides and disinfectants in water treatment.
At TER Chemicals, we want to ensure the highest quality in all our processes. So, naturally, we take care to work strategically in our warehouses so that we can guarantee low lead times and short supply chains. Therefore, you never have to wait long for your specialty chemicals for water, because we guarantee the fastest delivery time possible for us.

Furthermore, it is important to us that we can officially prove our quality through certificates and approvals. Whether it is safety, health or environmental awareness, we not only want to meet the needs of our customers, but also make a small contribution to environmental sustainability and the protection of the public.

We develop and produce under the approval of highest product quality and use numerous renewable raw materials - also in the field of water chemistry.

If you have any questions about our products or our way of working, we are looking forward to hearing from you and will be happy to take the time for a detailed consultation.