You choose a product –

and get all the expertise

of TER Chemicals
TER Nordics assortment consists of a wide range of chemical raw materials, speciality chemicals and food additives. We have been convincing our customers for years with guaranteed quality, stable prices, transport-friendly packaging and punctual delivery. Do you need advice on the selection of chemicals and components or on product formulation? We are there for you. You can find our solutions for the respective product area by clicking on the corresponding symbol.
Coating
At the service of your paints
Coating
At the service of your paints
Paint experts and varnish developers need perfectly tailored components to ensure optimum quality. TER Chemicals offers you high-quality products for precisely this purpose, and can advise you on formulas. Take advantage of our expertise and broad range of products: additives with a wide variety of functionalities and properties, colorants (pigments, pigment preparations and dyes), binding agents, bulking agents and special solvents.
Contact Person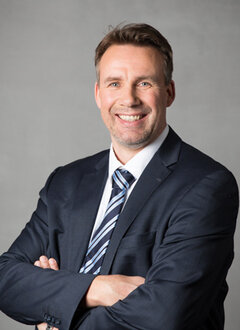 JensVinke
Head of Business Unit
CASE
Waxes
Additives
Binders
Resins
Rheology modifiers
Chloroalkanes
Emulsifiers
Solvents
Alcohols
Fillers
Polyvinyl alcohol
Colorants
Surfactants
Wax Dispersions
Oils
F.A.Q.
Paint and coating specialists require the right raw materials to be able to manufacture products with specific properties. Coating raw ingredients and additives are indispensable for giving paints their typical decorative and functional characteristics.

TER Chemicals is an experienced and professional company that can help you choose the right raw materials for your customized coatings and paints and then deliver the selected ingredients to your production facility.

Our range of coating raw materials include the following:

Pigments (black, white and other various colors): Pigments are used in the construction materials and coatings industries. They are made of chromium or iron oxides, but can also be synthetically produced. Inorganic and organic pigments supplied by TER Chemicals are vibrant and robust. They are highly resistant to the effects of weather and the environment. Feel free to talk to us about our range of powdered pigments as well as our special solvents that are particularly tailored to your production.

Binders: Our premium binders provide a high level of corrosion protection. They allow you to manufacture durable paints that protect surfaces against corrosion. We will be happy to work with you to develop the right mixing ratio.

Raw materials for a wide range of industries and manufacturers: The industrial, construction and print sectors all require high-quality products in their coating processes. Their ultimate aim is to create exceptional products for customers and users across the globe. Regardless of the industry in question, our coating raw materials can provide the foundation to help them achieve this goal. We offer specialty chemicals as well as components and raw materials such as:

dyes
bulking agents
special solvents
resins and waxes
Coating raw materials are used in a whole host of applications. Our range of coating ingredients and polymer resins are specifically targeted at manufacturers of coatings and paints as well as the construction industry.

· Raw ingredients for the construction industry: Creating sustainable and healthy buildings – this should be the goal of every contemporary construction project. We can help you achieve that with our high-quality coating raw materials. Our product portfolio is so comprehensive that we can accommodate your needs perfectly in terms of functionality and appearance. As an eco-friendly business, we ensure compliance with all relevant environmental regulations when delivering your ingredients. Let us help your turn your project into reality.

Raw ingredients for paint and coating production: Coatings and paints can be used to specifically protect a product's surfaces against moisture, UV radiation, salt exposure and much more. In Germany alone, such environmental factors cause millions of euros in damage each year. That is why there is great demand for protective paints and coatings. Furthermore, custom colorant solutions are used in the print industry, where they need to be able to adhere to a wide range of products. More than 500,000 tons of printing inks and colorants are manufactured in Germany annually. TER Chemicals supplies products to printing companies and supports manufacturers of anti-corrosion paints and coatings.

Going the extra mile with our service: We do not just deliver raw materials for coatings, but also offer consultation regarding the formulation of your products. Our knowledgeable staff understand what is important when creating a product formula and are able to take a lot of development work (which can take up precious resources) off your hands. We will also be happy to assist you in the development of color strength as well as provide advice concerning the selection of appropriate additives.
TER Chemicals is the right raw material supplier for every manufacturer in the paints, coatings and adhesive industry. We are able to enhance your production by supplying products, such as pigments and resins, that are appropriate for your formulas. Also, we offer individual sourcing for your requirements. The following sets us apart from our competitors:

We offer short lead times and operate strategically and cleverly located warehouses
Our product quality is monitored and safeguarded on an ongoing basis. And we do so with consideration for health, safety and the environment.
We are more than just a supplier to the coatings industry. We provide comprehensive advice to SMEs and distributors. You can place your trust in our innovative and technical application consultation. And because we are actively involved in trend research, we are also able to keep our customers updated about any new technical advancements and consumer needs.
We are focused on sustainability: By volume, 25% of our products are used in renewable solutions. We are highly committed to the field of natural cosmetics and promote the development of eco-friendly chemicals, opting to use organic ingredients as far as possible.
Many modern companies adopt a just-in-time strategy in their operations. This necessitates a high level of flexibility because, among other things, such companies have to constantly adapt to fluctuating demand.

TER Chemicals' customers can rest assured that their orders will be delivered quickly and flexibly based on their needs. We can deliver your order on demand thanks to our sophisticated logistics system and warehouses located all over Germany. Our company also has many branches across Europe as well as offices in the US, Shanghai and Hong Kong.

Our international network and over 100 years of experience in the specialty chemicals sector are what sets us apart. We have already established ourselves as a major player in Germany for many decades. Since the 1980s, we have been driving forward our global expansion, thus enabling us to provide customers all across the world with optimal service today.

We also work closely with logistics service providers. This not only benefits us but also affords you a competitive edge because you can get your raw materials whenever you need it.