You choose a product –

and get all the expertise

of TER Chemicals
TER Nordics assortment consists of a wide range of chemical raw materials, speciality chemicals and food additives. We have been convincing our customers for years with guaranteed quality, stable prices, transport-friendly packaging and punctual delivery. Do you need advice on the selection of chemicals and components or on product formulation? We are there for you. You can find our solutions for the respective product area by clicking on the corresponding symbol.
Health Care
Everything you need for a healthy partnership
Health Care
Everything you need for a healthy partnership
As an experienced partner to the health care industry, we are familiar with the special requirements of the sector. We supply raw materials such as waxes, glycerin, sugar substitutes, oils and preservatives for the production of pills, salves and tablets that meet all statutory requirements. Our quality assurance guarantees consistently high product quality and ensures, for example, that our waxes are still available in the required level of purity even years later.
Contact Person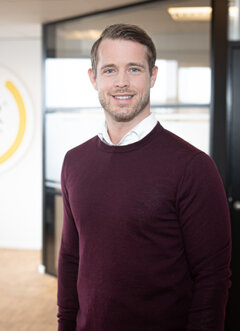 KasperMortensen
Head of Sales
Life Science
Contact Person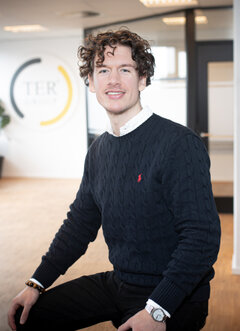 Food additives
Waxes
Alcohols
Colorants
F.A.Q.
Healthy nutrition is essential for the human body. But in our hectic society, there is not always enough time to cook balanced meals. So the food industry must respond to this trend and offer products that quickly and effectively supply the body with all the important nutrients - for example, through dietary supplements.

These contain the vitamins and minerals that are found in our ordinary foods. However, they are usually highly concentrated and dosed in such a way that they quickly and sufficiently supply the human metabolism with certain active substances.

We at TER Chemicals supply your company with high quality raw materials and ingredients for food supplements, which score with quality and economy. If food is also your field, we would like to support you as an experienced partner in the health industry with our know-how and a wide range of products.
We have many years of experience in the field of nutritional supplements and therefore meet all special requirements and legal specifications for products and applications.

With a wide range of raw materials for food supplements, we can serve any sector of the food industry.

Our product range includes the following portfolio of raw materials for food supplements:

Food additives

Oils

Waxes

Colorants

Cellulose ethers

Disinfection

Additives

Drinking water treatment

Gylcerine

Fillers

Filter Aids

Our high quality standards ensure that our products are of the highest quality and meet the required purity level - even in the years to come.
Food supplements are mainly used when a healthy and balanced diet is not possible and deficiencies in the human organism have to be filled. However, deficiency symptoms or an increased need for nutrients can also be compensated for by dietary supplements. Nevertheless, numerous customers reach for supplements even without the aforementioned reasons and thus want to support their health and well-being.

So look for a manufacturer and distributor who can meet all these requirements and provide you with high quality raw materials for your supplements.

Our raw materials and ingredients in the field of health care for food supplements are suitable for numerous areas of application - for example, for the production of foods, dragées, ointments, powders, extracts and tablets. Food additives, such as vitamins and amino acids, are used as ingredients. Waxes, such as carnauba wax or beeswax, on the other hand, serve as coating agents for dragées or tablets. Essential oils and fragrances, on the other hand, are used in ointments. And glycerins are used as humectants, for example.

Thus, these properties are not only important in the food industry, but can also be used for cosmetics, animal feed or similar areas.

If you are still looking for a qualified partner for the purchase of your raw materials, we at TER Chemicals can help you.
The human body has to face numerous challenges, which can be best mastered by nutritional supplements. Whether it's a healthier lifestyle, strengthening the immune system or building muscles - nutritional supplements meet numerous demands.

At the moment superfoods which contain a high proportion of vitamins, plant extracts and minerals, are particularly in demand. We are happy to supply you with their natural raw materials - even in outstanding organic quality. But all other additives in the food industry are also increasingly in demand.

Especially when food supplements are taken over a longer period of time, they have to meet high requirements. Therefore, you are welcome to consider us as a reliable distributor, because our quality standards are high.

On the other hand, you as a food industry can help your customers to meet their high demands. The condition for this is high quality raw materials, which you use for the production of food and food supplements.

This is exactly what we can help you with, because our raw materials for food supplements are of high quality. All products are tested for purity and any residues or impurities are immediately removed.

Under safe and hygienic conditions and short storage time, the raw materials for dietary supplements find their way to you.
When it comes to delivery, we want to meet your requirements and individual wishes - both in the selection of products and in the quantity and delivery time. If you have special requirements, you are welcome to send us all the necessary information and we will be happy to respond to your personal request.

If you do not need any special information, we will send your shipment to you as soon as possible, maintaining a short and safe supply chain.

If you have any questions, please feel free to contact us. Our qualified staff will give you all the necessary information by e-mail or phone. Thus, we are proud to serve you both as a supplier and as a manufacturer with expertise and know-how to meet your needs.