You choose a product –

and get all the expertise

of TER Chemicals
TER Nordics assortment consists of a wide range of chemical raw materials, speciality chemicals and food additives. We have been convincing our customers for years with guaranteed quality, stable prices, transport-friendly packaging and punctual delivery. Do you need advice on the selection of chemicals and components or on product formulation? We are there for you. You can find our solutions for the respective product area by clicking on the corresponding symbol.
Feed
Quality: man's best friend in the animal food industry
Feed
Quality: man's best friend in the animal food industry
TER Chemicals is experienced in the trade in highly specialized products that are put to use in all important feed varieties in accordance with the highest quality standards (ISO, HACCP, FAMI-QS) and in line with the principle of "Responsible Care". In our broad range you will find, amongst other things, glycerin, emulsifiers for consistency optimization, amino acids, flavorings and vitamins for product refinement, as well as preservatives and antioxidants to improve shelf-life and appearance.
Contact Person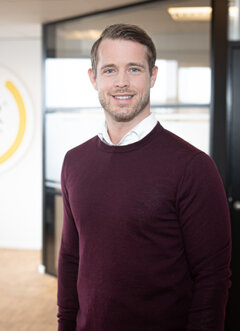 KasperMortensen
Head of Sales
Life Science
Contact Person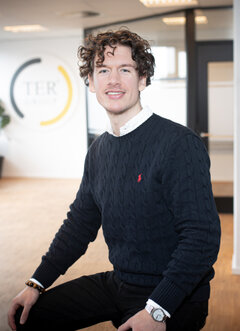 F.A.Q.
Our company is a distributor of highly specialized products for all common types of animal feed additives. Whether you are looking to manufacture feed for livestock, poultry or pets, you can always find the right animal feed additives in our portfolio.

We are a supplier of the following feed additives:

amino acids
antioxidants to improve appearance and prolong storage life
flavorings
citrates
emulsifiers to improve texture
gelatin
glycerin
fruit acids
minerals
preservatives
salts
vitamins for refining feeds
vitamin like substances
and much more.

Trust has become more important than ever before on the feed market. As with other kinds of food, consumers are becoming increasingly conscious about their purchase decisions in this regard, often preferring antibiotic-free animal feed. For many of our customers, trust and control this is the most crucial consideration:

TER Chemicals is a FAMI-QS-certified company. The abbreviation stands for "The Quality and Safety System for Feed Ingredients", which is a global system for managing the safety and quality of animal feed, specialty feed ingredients and the health of livestock. For example, it provides and measures to prevent contamination of animal feed additives with toxin-producing micro-organisms.

Besides helping us to ensure product quality, the FAMI-QS certification allows us to guarantee and improve the safety of our ingredients and additives as well as compliance with all relevant statutory requirements. Furthermore, our company has received HACCP (Hazard Analysis and Critical Control Points) certification, which is a management system for food hygiene known predominantly from the food service and wholesale sectors.

TER Chemicals is also an ISO-certified supplier. This is our promise to you: We are committed to meeting the highest quality and safety standards.
Our ingredients and additives are used to refine food for dogs, horses, fish, pet birds, cats, poultry and livestock. On the feed market, you can find our products in both conventional canned wet food and bagged dry food, just to provide a few examples.

The health of animals is our top priority. We love our furry and feathered friends. These animals have a special place in our heart, and we want to help them live a long and healthy life. This is why we strive to meet the highest quality standards, such as FAMI-QS and HACCP.

Environmental awareness is just as important to the company as quality standards. As a supplier of animal feed additives, TER Chemicals is fully focused on sustainability. By volume, around 25 percent of our products are made from renewable sources, with this figure set to continue rising. Our company has a long history of promoting natural ingredients and additives and is an advocate of organic raw materials and green chemistry.
Are you an animal feed producer, supplier or wholesale company? Regardless of whether you are looking for additives for meat products, flaked feed or pet treats, let us work with you to find the right recipe. For instance, you will be able to offer existing feed with better additives or even launch optimized recipes or new products to get you ahead of the competition. Our range of services include helping you innovate and providing application consulting. Furthermore, we operate our own laboratories and conduct research on global market trends.

TER Chemicals is the "best companion" of animal food manufacturers.

Together we can always find a solution: You can capitalize on our company's expertise and experience if you select one of our products. Simply click on our formulation databases to find recipe guides.

How do we safeguard our quality and retain our customers' trust? TER Chemicals maintains long-term partnerships with highly reliable, premium suppliers and manufacturers. We are dedicated to assisting you in the area of animal feed additives. The animal feed industry is constantly developing new and improved products. Our company is therefore always on the lookout for new partnership opportunities, meaning our customers can always stay on top of the latest innovations.

TER Chemicals is a feed additive supplier that guarantees fast delivery

Extremely short throughput time or strategic inventory management? TER Chemicals can fully adapt its logistics to suit your needs. Timely delivery and our promise of just-in-time logistics are as crucial to us as quality and safety. After all, it is paramount that your production runs efficiently like clockwork. Let us help you gain a competitive edge through precision and cost reduction.

We work with decentralized warehouses to ensure short delivery routes. Even the most complex of orders can be shipped within a very short period – without exception.
We can also ship products directly to you from our suppliers and manufacturers, regardless of whether you are in Germany, Europe or other parts of the world.
As well as scientists and product developers, TER Chemicals also has a team of qualified specialists in procurement, warehouse and transport logistics. The relevant logistics processes are likewise designed to ensure the highest quality level.
TER Chemicals is an AEO-certified company, meaning that our customers benefit from simplified customs procedures.
The TER Group operates its own logistics company LZ Logistik GmbH, whose core responsibility is to ensure smooth warehousing operations at the Group's headquarters and port location in Hamburg.

Get in touch with us by phone or mail to find out more!