You choose a product –

and get all the expertise

of TER Chemicals
TER Nordics assortment consists of a wide range of chemical raw materials, speciality chemicals and food additives. We have been convincing our customers for years with guaranteed quality, stable prices, transport-friendly packaging and punctual delivery. Do you need advice on the selection of chemicals and components or on product formulation? We are there for you. You can find our solutions for the respective product area by clicking on the corresponding symbol.
Adhesive
Everything you need for the strongest of bonds
Adhesive
Everything you need for the strongest of bonds
Glues are the new screws. This places new demands on developers, since different substrates need different adhesive raw materials – what sticks to steel doesn't necessarily stick to non-polar polypropylenes. Tack (immediate bond), adhesion and cohesion, flow properties, open and hardening times must all be tailored to technical processes. TER Chemicals therefore offers a comprehensive range of raw materials: from resins and waxes through to highly specialized polymers and rubber.
Contact Person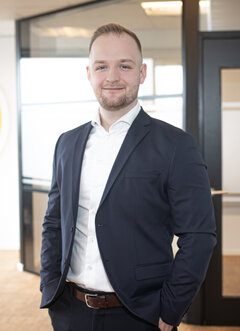 MarkLarsen
Sales Manager
DK, SWE, NOR
Contact Person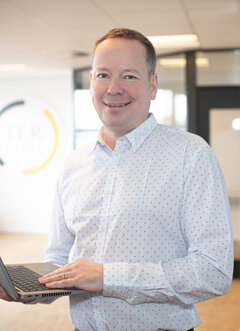 TommiLahti
Technical Sales Manager
FIN, BALT
Waxes
Binders
Resins
Rubbers
Caseines
Additives
Solvents
Polymers
Alcohols
Polyvinyl alcohol
Colorants
Food additives
F.A.Q.
Adhesives bond things together. Two forces, involving both physical and chemical principles, are at play here: adhesion and cohesion. Adhesion refers to the bonding force between an adhesive and a substrate, while cohesion describes the internal attraction within the adhesive that makes it possible for two surfaces to be held together.

Adhesives are as diverse as the materials that need to be glued together. Every material requires its specific adhesives. Here are some of the most important types and their applications:

one-part epoxy adhesives
two-part epoxy adhesives
one-part polyurethane adhesives
two-part polyurethane adhesives
cyanacrylates (also known as super glue)
methacrylates
anaerobic adhesives
silicone adhesives
contact cement
adhesive tapes

The chemical industry is constantly developing new polymer bonding agents. In many cases, they can already replace traditional fastening methods, such as bolts and rivets.
One-part epoxy resins are mainly used in manufacturing sectors, such as the automotive, aerospace and electronics industries. These glues are suitable for joining metals, ceramics and heat-resistant plastics. They are able to withstand high static and dynamic loads and are also resistant to high temperatures.

Two-part epoxy resins are great for bonding wood, stone, concrete, marble, metal, glass, ceramics, hard PVC and carbide sheets. Therefore, this type of glue is used in both the construction and manufacturing sectors, e.g. for attaching handles. The resulting connections are very strong and tough, and yet flexible.

One-part polyurethane adhesives are suitable for gluing wood, steel, aluminum, drywall sheets, parquet, and plank flooring. They form bonds that are extremely strong and yet soft and flexible, and can be easily applied on large surfaces.

Two-part polyurethane adhesives are compatible with a wide range of materials and surfaces, including metal, wood, plastics and laminates. The resulting bonds are flexible even at low temperatures.

Cyanacrylates can be used to fasten wood, leather, plastic, steel and aluminum. However, they are mainly suitable for application on small areas. For instance, cyanacrylates are used to affix door and window sealing strips as well as plastic parts on furniture.

Methacrylates work well with wood, stone, concrete, PVC, metal, ceramics, grouting, styrofoam and much more. They can be used to attach things both indoors and outdoors. Once cured, the joints are extremely strong and tough-elastic.

Anaerobic adhesives (sometimes known as thread sealants) bond well to steel, non-ferrous metals and aluminum. They produce joints that are strong but can be dismantled. Silicone sealants create permanently elastic bonds. For example, they are used to seal pipe joints and to fill gaps between tiles or between adjacent components. Contact cement can be used to glue large surfaces and is well suited for materials such as wood, plastic, leather, metal, glass, cork or rubber.

And last but not least, adhesive tapes round up this list. Sticky tapes can be single- or double-sided. While they are commonly used on paper, there are also extra-strong products suitable for wood, metal, ceramics or leather.
Adhesives that are suitable for stone may not necessarily work well on steel. You probably would not use silicone or concrete adhesives to glue paper. When selecting an appropriate product, you should therefore start by considering the materials involved and the application – i.e. whether it is for construction, renovation, industrial or household use.

The next question to ask: How quickly and under what conditions can or must the adhesive cure to form a strong, reliable bond? Super glues set almost instantly and offer a firm hold. However, they are only suitable for use on small areas. With adequate ventilation, contact cement takes around 5 to 30 minutes to dry. If you are looking to glue down parquet or plank flooring, you will need a glue that remains flexible for a while after application so that you can make any necessary adjustments during the installation process. One-part moisture-cure polyurethane sealants are well suited for this application because they have a relatively slow cure time of approximately 24 hours (for 3 to 4 mm thick layer).

Not every adhesively bonded connection is meant to last forever. Some bonded surfaces are designed to be removed later, such as in the case of parquet or laminate flooring. Anaerobic sealants produce joints that can be disassembled. Furthermore, different products have very different properties in terms of temperature resistance or UV stability. It is therefore crucial to seek professional advice – especially in commercial applications.

For environment and health protection, another key factor to consider is whether the selected adhesive is allowed to contain solvents or not. For example, contact cement comes in both solvent-based and solvent-free variants.
Adhesives sometimes do more than just bond materials together; they oftentimes assume other physical or chemical functions. For example, some rubber or latex materials require specialty chemicals known as tackifiers to increase their flexibility or surface stickiness. In some cases, adhesives can be applied as coatings to provide thermal insulation or fire resistance. Flame-retardant adhesives are essential in many applications.

Some adhesives are able to absorb vibrations. They are, for instance, used to glue down parquet and laminate flooring, which must be firm enough to be stepped on while providing adequate sound insulation. Certain sealants also have to compensate for any movement between different substrates. Other sealing compounds are used to prevent leakage or ingress of gases or liquids. An important use of such products is to seal pipes and fittings, such as those in plumbing systems.

Adhesives can perform a whole host of other functions, such as filling gaps, providing corrosion protection, electrical insulation or conductivity, and acting as base polymers. In a nutshell, they are truly multitalented.
Whether it is wood, steel, concrete, paper, ceramics or plastic, every substrate, material and surface require their own specialized adhesive. As a supplier, TER Chemicals offers practically every natural and synthetic polymer and ingredient you need to manufacture adhesives. Our customers have access to a unique selection of chemical products, including polymers, additives, binders, solvents, surfactants, emulsifiers, rubber, oils, waxes and colorants. From acrylate block copolymers to zinc oxide, our portfolio covers virtually everything from A to Z, making us a one-stop shop for all your needs.

TER Chemicals does not compromise when it comes to quality. As a leading distributor our company only works with manufacturers and suppliers that are fully committed to the highest product quality and reliable delivery. Our customers can rest assured that all relevant standards and regulations concerning adhesives and polymers are strictly adhered to and that product specifications are met without fail. And because a seamless supply chain is especially critical to industrial production, we work with our partners to ensure polymers and other raw materials are delivered to our customers on time and reliably.

We maintain long-term partnerships with companies all across the globe, because we understand that trust and reliable, long-lasting collaboration are indispensable for ensuring quality. In every sense of the word, we have the right chemistry. Nevertheless, TER Chemicals is constantly expanding its distributor network in order to keep pace with rapid developments of polymers in the chemical industry. We are always on the look-out for new partnerships, products, innovations and ideas. Feel free to get in touch with us.