You choose a product –

and get all the expertise

of TER Chemicals
TER Nordics assortment consists of a wide range of chemical raw materials, speciality chemicals and food additives. We have been convincing our customers for years with guaranteed quality, stable prices, transport-friendly packaging and punctual delivery. Do you need advice on the selection of chemicals and components or on product formulation? We are there for you. You can find our solutions for the respective product area by clicking on the corresponding symbol.
Lubricant
Groundwork for performance
Lubricant
Groundwork for performance
Precision and performance ingredients are key for perfect results in metal working. With our longterm suppliers we are able to offer our customers a broad range of high-performance specialties and a strong basic portfolio. Our product experts offer technical consultation for our customers and business partners to achieve the best product results. To stay ahead of the competition and strong in the future it is our promise to update and expand our portfolio on a regular basis.
Contact Person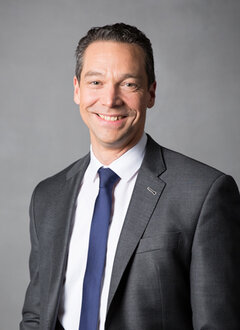 DirkSchlatermund
Head of Business Unit
Disinfection and Cleaning
Food additives
Waxes
Rheology modifiers
Chloroalkanes
Emulsifiers
Additives
Solvents
Alcohols
Binders
Resins
Rubbers
Polymers
Polyvinyl alcohol
Surfactants
Colorants
Wax Dispersions
Oils
F.A.Q.
TER Chemicals supplies the right auxiliary materials and additives for the production and further processing of ready-to-use lubricants.

These include AW additives and EP additives. But also demulsifiers, emulsifiers, pour point improvers, VI improvers, anti-wear and anti-corrosion additives and adhesion promoters. Of course, this is only an excerpt from our product range. We will be happy to advise you on our wide range of additives for lubricants such as oil.

Adapt your lubricants independently to the respective purpose or application. Become the manufacturer of your own lubricants. Benefit from the highest possible quality and flexibility. And, of course, from the best possible service. We advise you on the selection of the additives you need and also support you in determining the right base material.
Lubricants are essential in various areas of manufacturing. After all, the right lubricant can accelerate and improve processes in mechanical engineering, but also contribute to the longevity of machines. In addition, the right lubricant reduces friction and wear, can be used for cooling or also for corrosion protection. All this plays an important role in metal processing.

Professionals working in mechanical engineering know about the high demands associated with the processing of metal. Metal is strongly heated and processed in a wide variety of ways. For example, it is milled or cut. Low friction loss is extremely important here. For this purpose, special cooling lubricants are used that both lubricate and cool. At the same time, these lubricants must be free of environmentally harmful ingredients.

With additives from TER Chemicals, you can independently produce cooling lubricants that are harmless to health and have exactly the properties you want for your manufacturing processes. Because: Lubricant additives are our most important business area.

To ensure that the lubricant fits your application, it is essential to use a tailor-made solution. TER Chemicals will advise you comprehensively on the choice of suitable additives for the production of your own lubricants. We are also happy to go one step further and start with the base. In this way, we also support you in choosing the right oil or grease to which the additives are to be added later.

Our motto is: We will find the right solution. For every manufacturer. For every application. You can rely on our know-how.
TER Chemicals offers you a wide range of additives for high-performance lubricants for a wide variety of applications. This allows you to achieve specific properties that are crucial for your needs.

With our additives, you supplement base fluids such as oil with additional ingredients that give the oil the properties you desire. The chemical and physical effects of the additives give the lubricants new properties.

Additives are suitable for the following applications:

Protection against corrosion and wear.

Maintenance of engines and industrial equipment.

Strengthening the performance of gears and other equipment.

Protection against moisture and premature aging.

Increasing thermal stability.

Reduction of harmful influences such as UV radiation.

Reduction of frictional resistance.

Suppression of rust.

Prevention of foam formation.

Enhancement of adhesion properties.
Additives are not only needed for the production of lubricants. They are also used in other products. For example, in fuels such as diesel or gasoline, which, with the right additive, are only suitable for use in modern engines.
The high quality of our products and our know-how set us apart. But that is not all.

We will be happy to advise you on our extensive range of products and help you choose the right additive. On request, however, our trained staff will not only identify the right additives, but also the right oil to form the basis of your lubricants.

Where do we get our extensive expertise? We have been on the market as a reliable distributor of specialty chemicals for more than 100 years. Today, we are an established partner for companies of all sizes, supporting them in the selection and procurement of high-quality chemicals.

This also applies to the procurement of lubricant additives for industry. We provide you with comprehensive advice on the development of your lubricants and supply you with the appropriate additives. Place your trust in us.
As a manufacturer, you benefit from our extensive network and a sophisticated logistics chain. Our warehouses are strategically located so that we can supply you from a wide variety of locations quickly and in line with your needs. Of course, always exactly according to your requirements.

With TER Chemicals you can enjoy flexible delivery. We have all possibilities to deliver your lubricant additives at the time that fits into your planning. Flexibility is a matter of course for us.

But flexibility alone is not enough. It is very important to us to maintain the quality of your products along the supply chain. We succeed in doing this, which is why some companies have placed their trust in us for decades.